Podcast: Play in new window | Download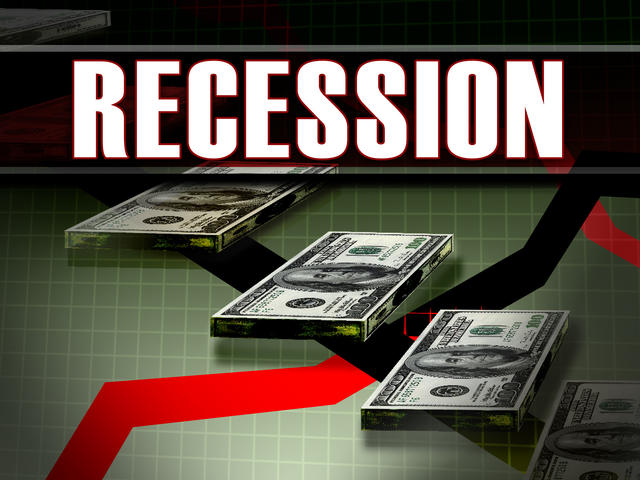 We hear every day from the bean counters whose jobs require them to play in the Don't-Worry-Be-Happy Band, whose favorite numbers (by which I mean their favorites, not ours) are "Recovery is Bustin' Out All Over," "Happy Days are Here Again," and "When I am a Rich Man." The other, independent bean counters are hard to hear amid the blaring brass, but if you pay attention you can hear what they're yelling: the next recession has already started.
When the federal government reported yesterday on the growth of retail sales last month, there wasn't any. Growth, that is. April sales overall were flat compared with March, with declines in autos, department stores, electronics & appliances, furniture and food & beverages. The strongest growth was in internet, sporting goods, restaurants & bars, and health store sales. Overall sales increased year to year, but by less than one per cent, the slowest growth since 2008. Wait, wasn't that the year the last recession hit stride? What a coincidence.
This is hardly the first or only indication that the U.S. economy is in serious trouble. Federal agencies have reported just in the past week or so that consumer confidence is plummeting, and household spending is expected to nosedive. Last month, statistics on the gross domestic product in the first quarter of the year showed consumer spending to be weaker than at any time since World War II, except for the fourth quarter of 2008. Another coincidence.
The GDP report, whose bottom line was a dismayingly tiny growth of 0.2%, included another stunner. During the first quarter, privately held, unsold inventories of stuff increased by  $122 billion. Without the activity generated by putting all that stuff in storage somewhere, the GDP would have been down by 3% and all hell would have broken loose. The question now is, with consumer spending anemic and getting weaker, who is going to buy all that crap?
If American consumers suddenly decide to go shopping, by the end of this year they will have more than 6,000 fewer stores in which to do it. That's how many store closings have been announced so far, including Radio Shack (1784), Office Depot/OfficeMax/Staples (625), Dollar Tree/Family Dollar (340), Barnes & Noble (223) Walgreen's (200), Sears (77), see the full list here.
When the economy sputtered in January the apologists said don't worry, it's just a blip, lower gas prices will fix everything. When it was worse in February they said don't worry, it's the bad weather, spring will come and fix everything (but wait — doesn't the small print on those guesstimates say "seasonally adjusted?"). When March missed expectations they said don't you worry, April will blow your socks off. It's mid-May and everyone's socks are still on.
Without taking into consideration the collapse of oil fracking, now ongoing; or the frightening flight of money from the bond markets, now ongoing;  or the imminent eruption of the overheated casino stock market, expected any minute; the economy's fundamentals indicate that recession, at least, has begun. So it's too late to ask whether we're going to have one. What we need to ask now is, how bad is it going to be?
Quick — another chorus of "Happy Days."