Podcast: Play in new window | Download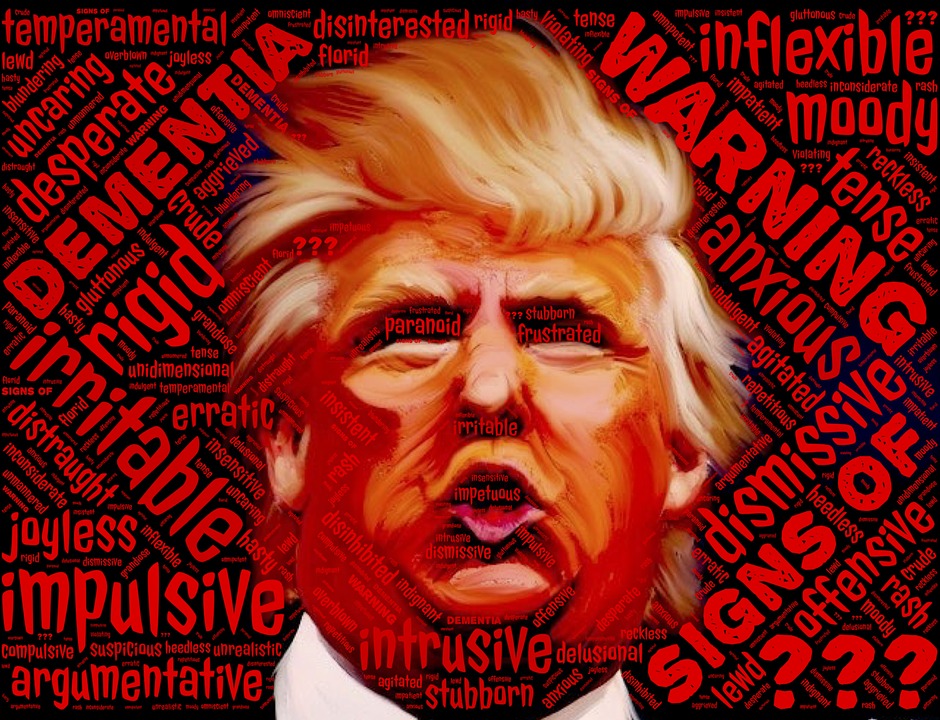 [Dear reader: If you have just come to this website for the fiftieth time to see if I have finally got off my ass and written something, I apologize to you. I created the expectation that I would have content here for your consideration with reasonable frequency, and I have not delivered. Mea culpa. Moreover, this is the second long, unexplained, absence in less than a year. Mea culpa maxima.
I don't know the right label for the syndrome — depression, writer's block, burnout, Deep Ennui, aggravated laziness or what. I don't know if, or when, or for how long, it will come for me again. But today, it has let me out of my dungeon to frolic in the sun and spread cheer and good will. Carpe diem. — Tom Lewis]
Five days into the Trump Administration and there can be no doubt about what to expect for the next four years. Any delusions we may have had that he is not delusional, any benefits of doubt we were willing to grant that he is not a thin-skinned egomaniac, any hope we had that he will not destroy what is left of our poor country, all of that was stood up against a wall and shot, by Trump himself, doing what he has always done but doing it now as President.
The most vile face of the future was shown to us all on Saturday night, when an obviously rattled Trump functionary, under orders from his furious boss, summoned the White House press corps to a tonguelashing. Looking in his ill fitting suit like a cross between Beaker the Muppet and a KGB interrogator, Press Secretary Sean Spicer harangued the press corps for daring to spread the truth — that there were fewer people at Trump's inauguration than at Obama's, or at the Womens' March the next day. Never mind the objective and conclusive photographic evidence, he told them, they should instead be reporting that Trump's ascension was watched by "the largest audience to ever witness an inauguration — period — both in person and around the globe." Continue reading →