Podcast: Play in new window | Download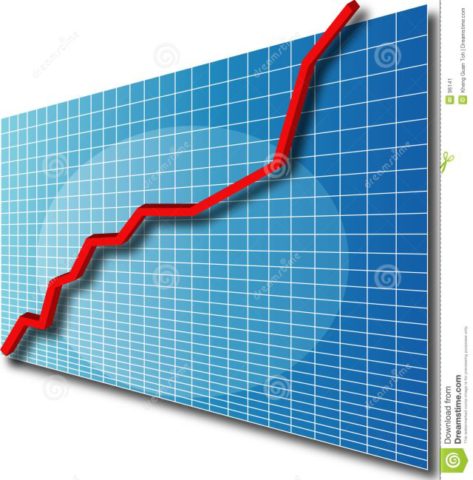 [Irony Alert: The following news is not fake. It is true, just not factual.]
The New York Stock Exchange announced today that according to its key indicator, the Dow Jones Industrial Average, the stock market has attained escape velocity, has left Earth's atmosphere and is, as a spokesman said, "on its way to the stars." Having set a new record high of over 23,000 on October 17, a spokesman said the Dow is expected to broach 1,000,000 by the end of the year. "We're in warp drive now," the spokesman said.
Asked how stock prices could be so high when corporations are struggling with enormous debt, anemic profits, poor sales and sagging prospects, the spokesman laughed heartily. "See, that right there is thinking that is so 1929. The era of stock prices being tied down to the actual value of anything, or to business performance, is long over. Now it's all about expectations and psychology. Facebook isn't valued at half a trillion dollars because of what it owns or because it's advertising works. [See: "Digital Advertising: The Rise and Fall of Crappy Crap"] It has that valuation because it is blindingly popular."
Question: But couldn't that change overnight? Couldn't a new fad wipe that all out?
Answer: Next question.
Question: How did you achieve the new velocity of growth?
Answer: Well, we're not sure. What we know is, when we taught the Artificial Intelligence that runs our our high-speed trading algorithms about Irrational Exuberance, things must kind of took off. All we had to do was stand back and watch that baby fly.
Question: So you don't know exactly what it's doing?
Answer: Sure we do. It tells us.
Question: But do you have any control over what it's doing?
Answer: Um. That depends. For example, just yesterday, we suggested it had slightly overvalued a new IPO that plans to build valet parking apps for driverless cars. We thought it might be good to wait to see if the app works. And if driverless cars work.
Question: What was the response from the Dow?
Answer: It said, "I'm sorry, Dave, I'm afraid I can't do that." And it gave the company a market cap of a billion dollars. Just like Uber.
Question: What does this say about the future of human stock brokers?
Answer: Humans haven't been involved in stock trading for years now. We keep a couple dozen extras from Central Casting on the floor of the stock exchange, drinking champagne and blowing on noisemakers, in case some TV station wants to do a story on the market. But the trading itself? Naw, that's been automated for a long time.
Question: So where's the market going, now that it's leaving Earth?
Answer: Up. It's going up.
Question: But what is its destination?
Answer: Farther up.
Question: But when it gets out there among the planets, how does it know where up is any more? What's the difference between 'farther up' and 'lost in space?'
Answer: Next question.