Podcast: Play in new window | Download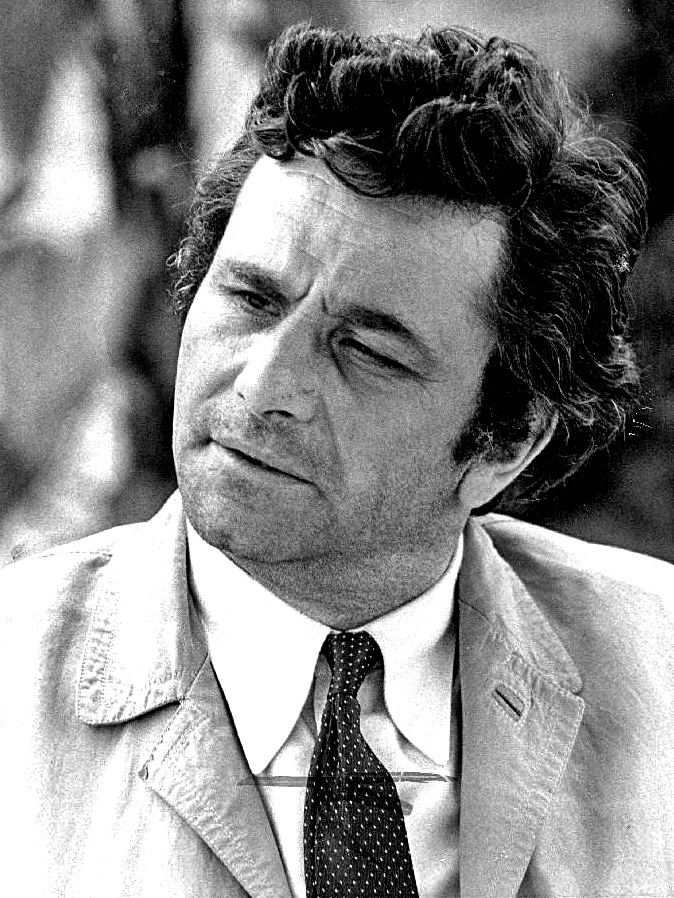 The TV detective Columbo had a favorite ploy: he would allow his suspect to seem to outwit him, and then, as he was shambling out the door in apparent defeat, he would turn and say, "Oh, just one more thing." And that question would crack the case like a hatchet applied to a year-old egg.
I highly recommend yielding the hatchet of "one more question" as we wend our way through the age of fake news and truthy information. In many cases, the suspect's prepared answers all indicate innocence, truth and utter reliability, until we can think of that "one more question" that reverses the magnetic field and exposes the guilt.
A recent, pretty spectacular example: The suspect says he has discovered a worm that eats plastic, so all we have to do is cultivate the worm, set billions of them to work, and we can continue, guilt-free, to litter the planet with water bottles. Almost out the door to buy a case of water, we think to ask: wait, worms are larvae, what does the moth eat? Guilty response: the moths eat beeswax, and any significant increase in their numbers would doom bees and thus humanity. Hmmm.
A personal example: I had a conversation with a doctor associated with leading-edge research into the genetic origins of a certain neurological disease. The suspect answered all the questions deftly as he built the case that genetic research — and very expensive genetic tests on patients — offered great hope for future treatment. (And thus, of course, was worth the millions of dollars being appropriated to study the issue.) All went well until someone — okay, it was me — said "One more thing. If I spend the money, and the test says that I have the gene, does that mean that I will certainly get the disease?" Answer: No. "If I don't have the gene, does that mean I definitely won't get the disease?" Answer: No. Hmmm.
A humdrum, well-worn example: Suspect John McCain, on national TV on Sunday, said that nuclear power is the cleanest way in the world to generate electricity. His prepared answers to the follow-up questions made the case that America and the world need more nuclear power plants. The "one more thing" that nobody asked was, "If you include the problem of the expended fuel, which will be dangerously radioactive for thousands of years, would it still be the cleanest in the world?" Answer: Hell, no.
A true crime example: two years ago in Waller County, Texas, a pretty young black woman was roughed up by a state trooper who stopped her for a traffic violation. She was charged with assaulting a police officer — a charge not supported by bystander accounts and phone videos — and jailed. Three days later she was found hanged in her cell. What was her initial traffic offense? Changing lanes without signalling. Almost no one asked the one more thing that reverses the polarity of this case, but someone did: "Why did she change lanes?" Answer: to get out of the way of the trooper, who had executed a high speed U-turn to come up behind her. She assumed he was on a call and tried to get out of his way. Hmmm. (The trooper was indicted for perjury and fired; the county lost a wrongful-death lawsuit and paid the family big bucks.)
An energy example: The relentlessly happy corporate media are full of stories about the oil and gas industries roaring back after a brief (okay, maybe it's three years now) price setback. The suspect goes on and on about the rising number of wells drilling for gas (for example), which has in fact doubled since last fall. Wow, that means new confidence and recovery of the markets and happy days are here again, right? Well, one more thing — what about production? Funny you should ask. In the Marcellus shale formation, for example, they are getting about half the gas they produced a year ago. Hmmm.
No matter how many factoids are lined up for us to drive us to a certain conclusion, it is often the case that just one more fact — one more question asked, one more website consulted, one more story read all the way to the end — may reverse the polarity of true and false, right and wrong, good and evil. We must always go for that one more thing.
Thanks, Columbo.