Podcast: Play in new window | Download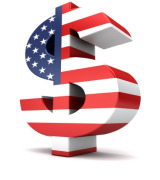 Many years ago a friend of mine, a long-haul truck driver, was in a terrible accident. He almost died, and when he recovered it was with severe, permanent physical and neurological damage. A year or so after he came home from the hospital his wife told me that she was living with a stranger, whose dark moods, frequent eruptions of anger — even his manner of thinking and speaking — were foreign to her. She still loved him, she supposed, although more and more it seemed to her that she loved the man he had been, not the man he became after the accident. She wondered about her duty to the man he had become.
Many of us feel that way about our country. We loved it once, without reservation. But that was before the accident.
The accident was the long slow coup d'etat finessed by the very rich, who gradually discerned how to gain control of our government and by using its powers on their behalf, make themselves obscenely rich. They did it by injecting unimaginable sums of cash into politics until nothing but money mattered in politics. The price of admission to any serious political contest today is north of a million dollars. Earnest people with good ideas, integrity and no money need not apply.
The patient lingered for a long time. There are those who convince themselves even now that it is theoretically possible for votes to beat dollars, given the right issue and the right organizers on the right side. It's a fantasy.
If scientific confirmation of that point of view is required, we now have it. Researchers at Princeton and Northwestern Universities analyzed 1,800 policy initiatives undertaken by government between 1981 and 2002. They compared what was done by government with what was wanted from government — by average Americans (at the 50th percentile of income) by rich Americans (above the 90th percentile) and by big business.
Their report, out last week, concludes:"the preferences of the average American appear to have only a minuscule, near-zero, statistically non-significant impact upon public policy."  
We knew that, of course. But it has been confirmed. The rich have been calling the shots for 30 years, with the result that they are getting richer faster while the middle and lower classes are falling off a cliff.
Further confirmation of that comes from the French economist Thomas Piketty, whose dense treatise, Capital in the 21st Century, has become an improbable, runaway best-seller around the world. Piketty's 15 years of research and 685 pages of explanation prove that the rich are getting richer, faster, and none of the gains are trickling down to us peasants.
Since the Great Recession ended (What? You didn't get the memo?) 95% of all increases in income have gone to the top one per cent of income earners. The other 99% have seen a 12% drop in their earnings.
The mantra of the super rich for half a century has been, "just let us do what we do best, get rich and richer, don't interfere, don't regulate and for God's sake don't prosecute, and you will benefit because our wealth will trickle down as we create jobs and spend money." It has always been a scam. They create jobs in Chinese prisons and give their cash to hedge funds, who then run around the world blowing up economic bubbles. Wealth, it turns out, flows uphill.
What the Princeton study and the Piketty book make clear is that the America of our youth, the democratic republic that we loved so much, is no more. It has died to us just as my friend the truck driver died as a result of his accident. Just as that gentle, sweet man was replaced by an ogre, so America has become an imperial oligarchy bestriding its own people and much of the world.
So, as my friend's wife asked, how do we stay married?